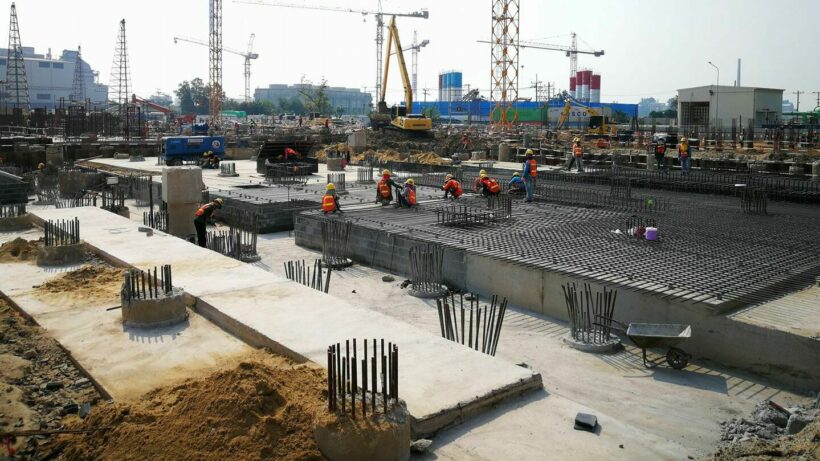 Governor of Chon Buri orders temporary closure of company, workers' camp and 2 dormitories
The governor of Chon Buri has ordered the closure of a business, a labor camp and two dormitories in Si Racha and Ban Bueng for the next month due to the spread of Covid-19. The shutdown order was released last night by Chon Buri's public relations office.
Chon Buri, which includes Pattaya, is classified as a "dark red" area under maximum and strict control with strict restrictions to combat the spread of the virus, including a nighttime curfew and a ban on interprovincial public transport. The province's Covid-19 infection rate has been one of the highest in Thailand in recent weeks.
Closures under the recent provincial decree include …
Nawarat Patanakarn Public Co workers' camp in Si Racha. Closed from August 22 to September 19
CPL Group Public Co., Ltd., also, 2 nearby dormitories located in Ban Bueng. Closed from August 23 to September 19
The announcement stated that anyone wishing to enter or leave the premises must obtain permission from a Chon Buri public health official. The owners and operators of the places named are warned to strictly follow the public health instructions. The announcement said the closures were aimed at curbing the spread of Covid, but it was not specified how many cases there were at the scene.
THE SOURCE: Pattaya News
Get more from The Thaiger
Download our app on Android Where ios
Give your opinion on our Thailand forums
Subscribe to our daily email newsletter
?? Subscribe / To rejoin YouTube for daily broadcasts
Like / Follow us on Facebook
Follow us on Twitter
Follow us on Instagram